Highlights
Latest Highlights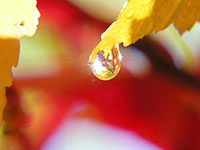 Microfluidic Devices Move from Application to Fundamental Science
Frequently used in sensors, these small devices are helping scientists obtain chemical images of delicate liquids
May 2013
Just a few drops of liquid or a bit more is run past specialized sensors in microfluidic devices to detect chemicals of concern to doctors and security personnel. However, these devices are now being reinvented for use in scientific instruments to answer fundamental questions, according to a review written by scientists at Pacific Northwest National Laboratory and published in Microfluidics and Nanofluidics.
Review Article Puts Low-Dose Radiation Biology Controversy into Perspective
Noted radiation biologists summarize current research issues, suggest path forward
May 2013
A review of the current issues in low-dose radiation research authored by two radiation biologists from the Pacific Northwest National Laboratory is the cover story of the May 2013 issue of Radiation Research. The review, by Laboratory Fellow Dr. William F. Morgan and retired PNNL scientist Dr. William J. Bair, highlights critical areas of controversy in low-dose radiation biology, and suggests areas of future research to address these issues.