Highlights
Latest Highlights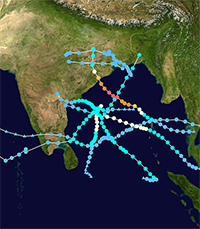 Predicting Cyclones: Small Errors Add Up to Big Difference
Scientists uncover a reason for the unpredictability of Indian Ocean cyclones
August 2014
For the first time, an international team of scientists led by researchers at PNNL simulated Indian Ocean tropical cyclones to investigate how model errors grow. Using very high-resolution models, their research found that in the tropical cyclone environments, model errors begin to grow in calculations over small regions and continue to build from local to regional scales. And, errors at small scales grow faster than those at larger scales, even in sophisticated models that explicitly simulate processes involving clouds and rain.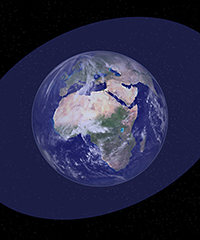 Geoengineering: Opening a Dialogue on the Future
A multi-model assessment looks at potential climate effects
August 2014
Climate geoengineering uses technology to temporarily reduce the effects of climate change by reflecting a small portion of sunlight back to space. As recently reported in Environmental Research Letters, an international team of scientists led by Pacific Northwest National Laboratory researchers used the output from climate models to evaluate which regions of the globe might be made "better" or "worse" by such geoengineering.