Highlights
Latest Highlights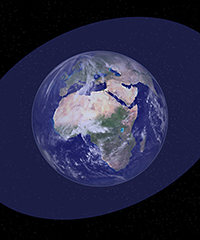 Geoengineering: Opening a Dialogue on the Future
A multi-model assessment looks at potential climate effects
August 2014
Climate geoengineering uses technology to temporarily reduce the effects of climate change by reflecting a small portion of sunlight back to space. As recently reported in Environmental Research Letters, an international team of scientists led by Pacific Northwest National Laboratory researchers used the output from climate models to evaluate which regions of the globe might be made "better" or "worse" by such geoengineering.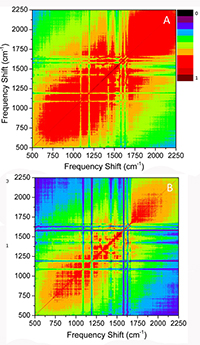 Playing Twenty Questions with Molecules at Plasmonic Junctions
Toward engineering ultrasensitive probes of nanoscale physical and chemical processes
August 2014

Sometimes, it seems as if molecules struggle to communicate with scientists. When it comes to junction plasmons, essentially light waves trapped at tiny gaps between noble metals, what the molecules have to say could radically change the design of detectors used for science and security. Single molecule detection sensitivity is feasible through Raman scattering from molecules coaxed into plasmonic junctions. Scientists at Pacific Northwest National Laboratory found that sequences of Raman spectra recorded at a plasmonic junction exhibit dramatic intensity fluctuations, accompanied by switching from familiar vibrational line spectra of a molecule to broad band spectra of the same origin. The fluctuations confirm the team's earlier model that assigns enhanced band spectra in Raman scattering from plasmonic nanojunctions to shorting of the junction plasmon through intervening molecular bridges.