Highlights
Latest Highlights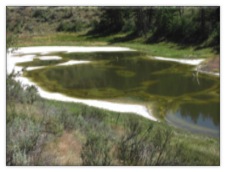 Light Variation Drives Community Structure of a Hypersaline Microbial Mat
Scientists expected saline changes as driver; results further understanding of microbial communities
December 2013
Results: When scientists at Pacific Northwest National Laboratory took samples of a microbial mat community from a hypersaline lake to study community responses to environmental changes, they expected to find that the changing salinity drives large changes in the types of microbes populating the mat.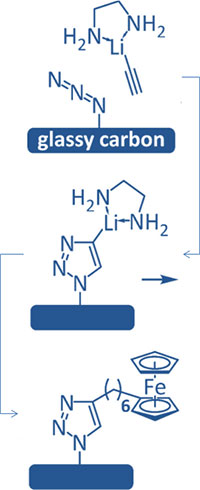 New catalyst-free method decorates electrode with designer molecules for fuel cells, sensors
December 2013
Results: In studying how to modify carbon electrodes for catalyzed reactions, scientists at the Center for Molecular Electrocatalysis designed a process for creating a plethora of specialized electrodes at room temperature. The Center is an Energy Frontier Research Center, funded by the U.S. Department of Energy's Office of Basic Energy Sciences. Pacific Northwest National Laboratory leads the center. Today's reactions require metal catalysts or high temperatures and concentrated acids. In just three steps, the new method produces electrodes with the same coverage as traditional methods, but with less energy, in less time, and with no catalyst.