Highlights
Latest Highlights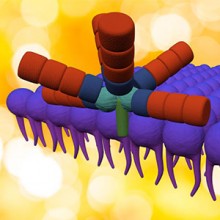 Optimizing Cyanobacteria for Biofuel Production
Light-harvesting complexes in bacteria could lead to clean energy solutions
April 2017
A team of researchers explored optimal strategies for biofuel production by investigating effects of altering large cellular complexes called phycobilisomes used by cyanobacteria to efficiently capture light energy for photosynthesis.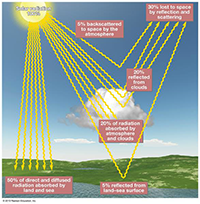 Considering the Angles: Clouds from Both Sides
Researchers pinpoint why satellites and ground-based instruments agree on some, not all cloud characteristics
April 2017
Researchers from PNNL and collaborators found that the viewing angle is important when considering why satellite and ground-based cloud measurements sometimes disagree on cloud measurements. Where the two sets of measurements diverge is droplet effective radius, a measurement that provides important insight into how well a cloud reflects the sun's energy.