Highlights
Latest Highlights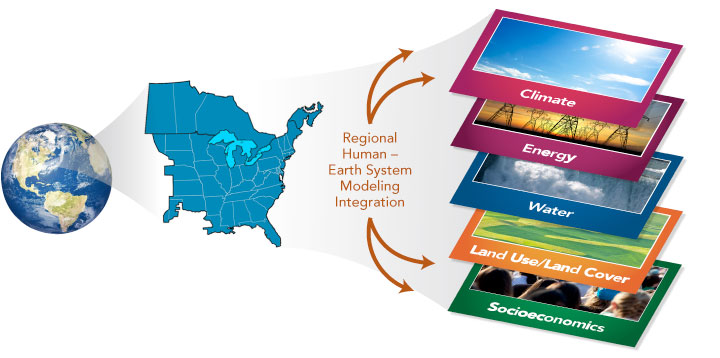 Regional Analysis at the Climate, Energy, Water, and Land Nexus
The new PRIMA integrated framework addresses crucial scientific questions and environmental decisions
March 2014
A five-year collaboration between PNNL scientists and engineers spanning multiple disciplines, the Platform for Regional Integrated Modeling and Analysis is a unique framework simulating complex interactions among climate, energy, water, land, and related systems at decision-relevant spatial scales. By linking various component models, PRIMA simulates a broader range of human and environmental system processes and interactions, delivering more robust and comprehensive results.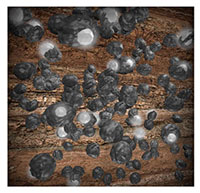 Iron-bearing Minerals in Sediments Naturally Reduce Contaminant Levels
Research team unearths innovative approach for reducing technetium risk
March 2014
Led by researchers from Pacific Northwest National Laboratory (PNNL), scientists found that iron-bearing minerals sediments at a former nuclear reprocessing site transform technetium, an environmental contaminant of concern. The team demonstrated that the mineral's ferrous iron reacts in a solution containing pertechnetate decreasing the contaminant's levels and making it less soluble.