Highlights
Latest Highlights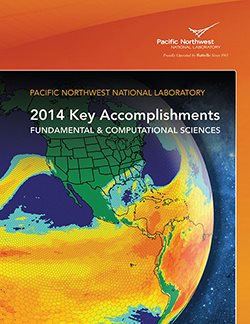 2014 Key Scientific Accomplishments Report Now Available
October 2014

The 2014 Key Scientific Accomplishments report in fundamental and computational sciences is now available as a downloadable PDF. This 32-page full-color brochure highlights some of the year's most noteworthy science achievements by Pacific Northwest National Laboratory scientists.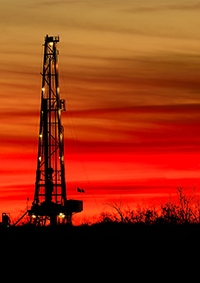 Global Natural Gas Boom Alone Won't Slow Climate Change
Comprehensive analysis shows that natural gas could displace both coal and low-emitting energy sources over the long term
October 2014
An analysis of global energy use, economics and the climate shows that without new climate policies, expanding the current bounty of inexpensive natural gas alone would not slow the growth of global greenhouse gas emissions worldwide over the long term. The researchers, working at PNNL's Joint Global Change Research Institute and their international collaborators, conducted modeling studies showing a global abundance of inexpensive natural gas would also accelerate economic growth and expand overall energy use.