Highlights
Latest Highlights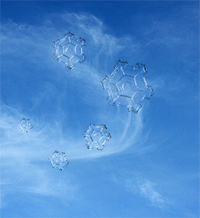 Model experiments develop technique to understand how tiny atmospheric particles change elusive ice clouds
October 2014
Pacific Northwest National Laboratory is leading an international effort to run coordinated numerical experiments on major climate models from all over the world. PNNL scientists and their collaborators refined a widely used numerical strategy called "nudging," correctly revealing original model characteristics and offering a better way to study how atmospheric particles influence ice formation in clouds that affect the Earth's energy budget and influence precipitation.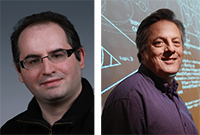 John Feo and Antonino Tumeo re-team as co-editors for 'Computer' special issue
October 2014

John Feo and Antonino Tumeo, from PNNL's Advanced Computing, Mathematics, and Data Division, are serving as guest editors for a special issue of Computer, the IEEE Computer Society's flagship magazine, devoted to "Irregular Applications." The issue will center on exploring solutions for supporting the efficient design, development, and execution of irregular applications and is slated for publication in August 2015. A Call for Papers has been issued that is accessible via the Computing Now website. The submission deadline for papers is Sunday, February 01, 2015.