Highlights
Latest Highlights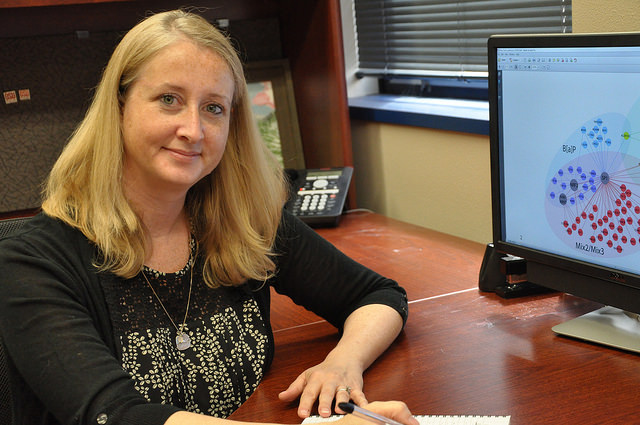 OSU and PNNL Scientists Develop Improved Way to Assess Cancer Risk of Pollutants
Collaboration part of a Superfund research program
July 2015

Scientists at Oregon State University and PNNL have developed a faster, more accurate method to assess cancer risk from certain common environmental pollutants. They found they could analyze immediate genetic responses of skin cells of exposed mice and apply statistical approaches to determine whether those cells would eventually become cancerous.

The Reality of Problem Solving
Algorithm accounts for uncertainty to enable more accurate modeling
June 2015

Today, numerical models routinely simulate physical system behaviors in scientific domains—many within DOE's critical mission areas. However, because of incomplete knowledge about the systems being simulated, parametric uncertainty often arises, resulting in models that deviate from reality. To remedy this, PNNL's Weixuan Li and Guang Lin from Purdue University have proposed an adaptive importance sampling algorithm that alleviates the burden caused by computationally demanding models. Using test cases, they demonstrated that the algorithm can effectively infer model parameters from any direct/indirect measurement data through uncertainty quantification, improving model accuracy and enhancing computational efficiency.