Highlights
Latest Highlights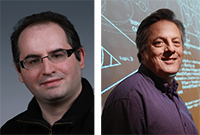 Addressing Irregular Applications
John Feo and Antonino Tumeo on deck to co-edit 'Parallel Computing' special issue
November 2014

Once again, Dr. John Feo and Dr. Antonino Tumeo, of PNNL's Advanced Computing, Mathematics, and Data Division, were chosen to serve as guest editors. This time, they will team up for a special edition of Parallel Computing devoted to "Theory and Practice of Irregular Applications (TaPIA)." Parallel Computing is an international journal that centers on the practical use of parallel computer systems, including high-performance architecture, system software, programming systems and tools, and applications. Currently, a Call for Papers has been issued and submissions will be accepted through Monday, March 30, 2015. The TaPIA issue, focused on uncovering solutions for supporting efficient design, development, and execution of irregular applications, is expected to be published in November 2015.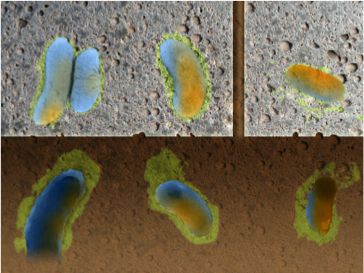 Geologic CO2 Sequestration Inhibits Microbial Growth
Microbes' response to injected CO2 has implications for microbial ecology, engineering processes
November 2014

A recent study at PNNL used a novel combination of techniques to reveal how carbon dioxide (CO2) injections—a process that could reduce greenhouse gas emissions to the atmosphere—could affect sulfate-reducing bacteria that catalyze a key biogeochemical process in the deep subsurface. Ultimately, these findings offer an insight into the effects of CO2 sequestration on indigenous microbial populations, and could lead to new strategies for improving the success of CO2 sequestration, thereby helping to reduce climate change.