Highlights
Latest Highlights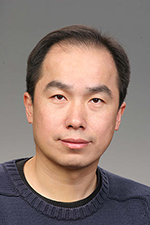 Yun Qian Directed International Workshop
Topic Addresses Uncertainty Quantification in Climate Modeling
August 2015
Dr. Yun Qian, atmospheric and climate modeling scientist at PNNL organized and directed an international workshop on "Uncertainty Quantification in Climate Modeling and Projection" in Trieste, Italy. Drawing on international interest nearly 70 scientists and students from some 30 countries around the world attended the five-day workshop at the Abdus Salam International Centre for Theoretical Physics (ICTP) in mid-July 2015.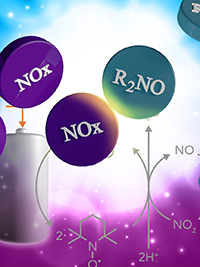 Two Great Catalysts that Work Great Together
Researchers use materials free of precious metals to speed the troubling side of the fuel cell reaction
August 2015
Replacing technologies that use fossil fuel with ones that use rare metals -- that's part of the problem for fuel cells. The cells use hydrogen generated at solar and wind stations to produce electricity. But, the cells require platinum to speed the reactions. Scientists at the Center for Molecular Electrocatalysis, led by Pacific Northwest National Laboratory, have found another way. By combining two simple, inexpensive, metal-free catalysts, they sped the cell's slower reaction.