Highlights
Latest Highlights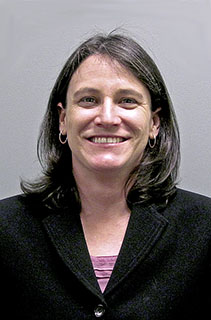 Thomson Joins Scientific Steering Committee of the Global Land Project
March 2014
Congratulations to Allison Thomson, a new member of the Global Land Project (GLP) Scientific Steering Committee. Her expertise in agricultural and land-use change will contribute to the implementation of GLP research within the broader perspective of global climate change. Thomson is a research scientist at the Joint Global Change Research Institute, a partnership between PNNL and the University of Maryland.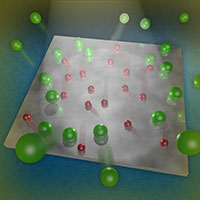 Krypton Reporter Uncovers Oxygen's Antics
On the surface of a popular catalyst, certain atoms and molecules flee when light appears
March 2014

Despite being part of numerous devices and industrial processes, photocatalytic reactions on metal oxides are not well understood. For example, negatively charged oxygen ions stuck to the catalyst's surface, known as oxygen adatoms, were thought to be unresponsive, when actually the adatoms do respond to light, according scientists at PNNL. The researchers made this discovery by coating the surface of the common catalyst titanium dioxide with krypton reporters. When light strikes the catalyst, the oxygen adatoms become electronically excited and cause the krypton reporters to exit.