Highlights
Latest Highlights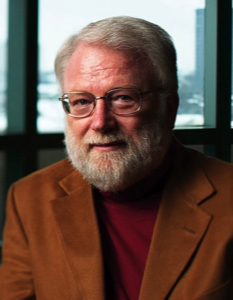 Launching a New Era for NWChem
PNNL-developed computational chemistry code set to grow under new ECP project
August 2016
NWChemEx: Tackling Chemical, Materials and Biomolecular Challenges in the Exascale Era was recently selected as a four-year project for the national Exascale Computing Project, known as ECP. NWChemEx will enhance the popular computational chemistry code, NWChem, to dramatically improve its scalability, performance, extensibility, and portability to take full advantage of exascale computing technologies. Dr. Thom Dunning, a Battelle Fellow with the University of Washington-PNNL Northwest Institute for Advanced Computing, is Project Director for the NWChemEx project.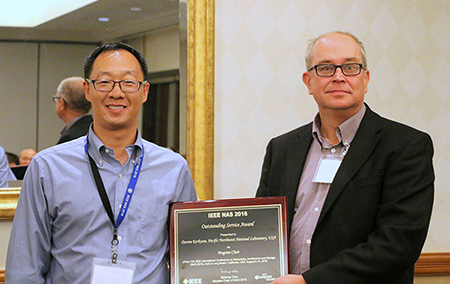 Kerbyson Recognized for 'Outstanding Service' to IEEE Conference
August 2016
For his work as the Program Co-chair of the 11th IEEE International Conference on Networking, Architecture, and Storage, known as NAS 2016, Darren Kerbyson, Associate Division Director of PNNL's High Performance Computing group and Laboratory Fellow, was honored with an Outstanding Service award. IEEE NAS 2016's General Chair Zizhong Chen (University of California, Riverside) presented the award as part of the conference activities.