Highlights
Latest Highlights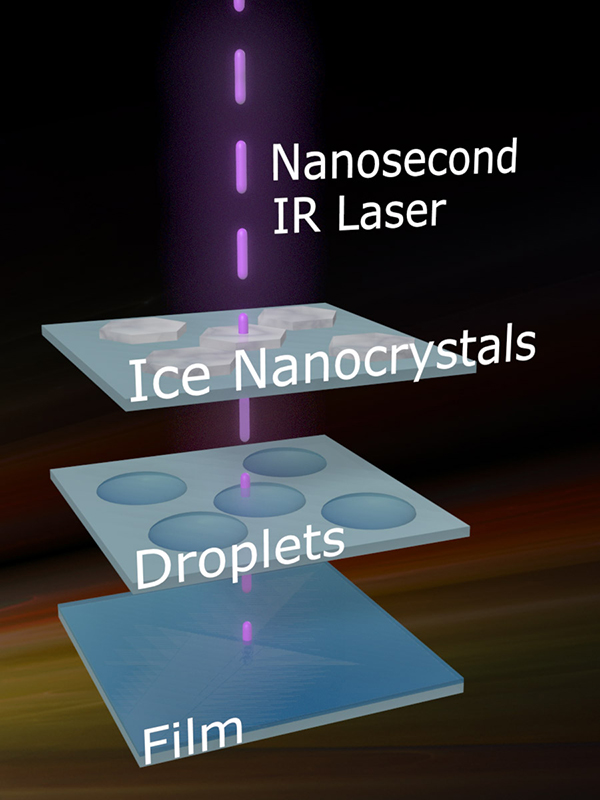 Platinum, Puddles, and Water's True Nature
Water droplets defy predictions, potentially offering insights to everything from fire-retardant fabrics to fuel cells
May 2016

When ice melts too fast in your drink, you're left with a watered-down mess. When it melts too fast in your scientific experiment, you're left with nothing. At DOE's Pacific Northwest National Laboratory, scientists conduct detailed studies on the nature of water, but the water disappeared before the experiments that required ultrahigh vacuum could begin. So Dr. Greg Kimmel and his colleagues devised a new method that lets the water stick around.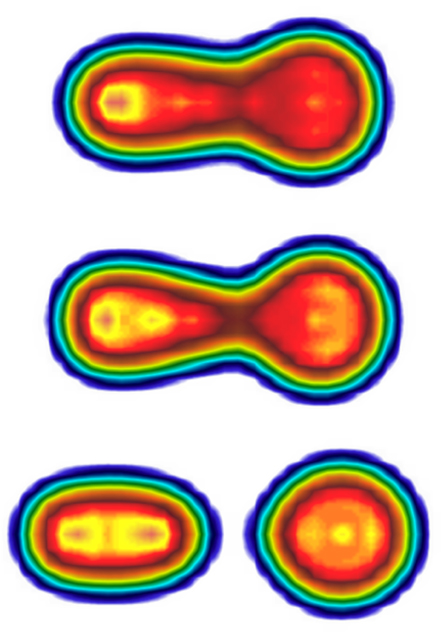 Novel model illustrates the finer details of nuclear fission
April 2016
In the first study of its kind, scientists collaborating from the University of Washington, Warsaw University of Technology, Los Alamos National Laboratory and PNNL developed a novel model seeking a more intricate look at what happens during the final stages of the nuclear fission process. Using the model, they determined that fission fragments remain connected far longer than expected before the daughter nuclei split apart, delivering a long-awaited description of real-time fission dynamics within a microscopic framework and opening a pathway to a theoretical method with abundant predictive power. Notably, in addition to its publication, the paper was highlighted as an Editors' Suggestion by Physical Review Letters.