Highlights
Latest Highlights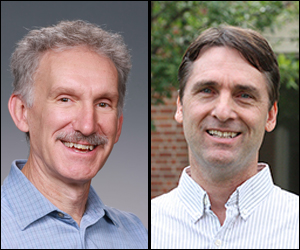 Phil Rasch and Alex Guenther Elected Fellows of the American Geophysical Union
July 2015
Congratulations to Drs. Phil Rasch and Alex Guenther of PNNL, as they attain the elite rank of scientists elected as Fellows of the American Geophysical Union. The honor is bestowed for "exceptional scientific contributions and attained acknowledged eminence in the fields of earth and space science" and is given to no more than one-tenth of one percent of all members of the organization.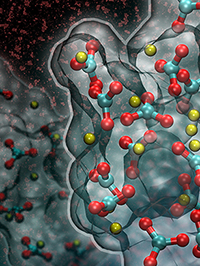 New Insight on How Crystals Form May Advance Materials, Health, and Basic Science
July 2015

Scientists have long worked to understand how crystals grow into complex shapes. Crystals are important in materials from skeletons and shells to soils and semiconductor materials, but much is unknown about how they form. Now, an international team has shown how nature uses different pathways to grow crystals that go beyond the classical, one-atom-at-a-time route.