Highlights
Latest Highlights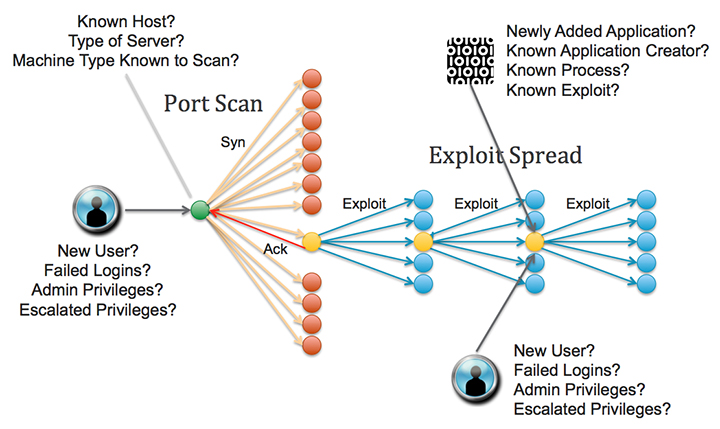 StreamWorks: Pattern Detection for Your Protection
Novel graph method detects cyber-attack patterns in complex computing networks
March 2015

Detecting cyber security breaches and identifying their attack patterns in complex computing networks as they emerge in real time remains a paramount concern and growing challenge. In their work involving streaming graphs, scientists at PNNL and Washington State University, devised a novel framework, StreamWorks, that categorizes cyber attacks as graph patterns, which then can be examined using a continuous search on a single, large streaming dynamic graph. Identifying events and patterns as they emerge will go a long way in evading and mitigating the computer network intrusions that have potentially criminal, even dangerous, consequences and have made cyber security a multi-billion dollar industry.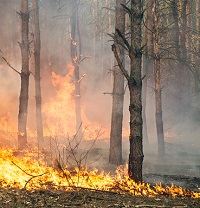 Scientists developed global model on the role of human activity and weather on vegetation fires
March 2015

Led by PNNL scientists, researchers developed a new vegetation fire model that will improve understanding of such fires around the world today. It can also predict their evolution with future changes in the environment and society. HESFIRE (Human-Earth System FIRE) integrates the role of atmospheric changes like humidity, terrestrial factors like the amount of vegetation available to burn, and human interactions with the environment.