Highlights
Latest Highlights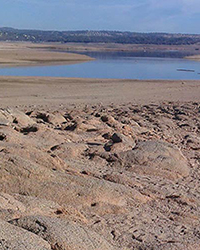 Future Water Scarcity: Assessments from a Global View
PNNL researchers run down how to balance future global water availability and water use from a zoomed in view
May 2016

PNNL research conducted at the Joint Global Change Research Institute reveals that non-renewable groundwater plays a significant role in determining the global and regional use of water. The modeling capability employed provides a way to understand the impact of climate change on water availability, as well as the significance of technology improvements in response to the growing demand for water from populations and for economic growth.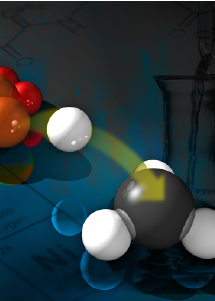 Chemists Settle Longstanding Debate on How Methane Is Made Biologically
In surprise twist, story of how microbes produce methane ends with uncommon "radical"
May 2016

Scientists at Pacific Northwest National Laboratory and University of Michigan, Ann Arbor confirmed that a key bacterial enzyme uses a methyl radical to produce methane, a chemical feedstock and fuel. This study settles a debate as to the mechanism certain bacteria use to produce 500 to 600 million metric tons of methane each year and potentially offers insights into improving routes to methane for use as a chemical feedstock or fuel.