Doug Ray, Ph.D.
Welcome to the Fundamental & Computational Sciences website.
I hope you take the opportunity to explore it and learn about the outstanding people, capabilities and scientific research at the Pacific Northwest National Laboratory.
—Doug Ray, Associate Lab Director
"We strive to make progress on today's important scientific challenges."
Research Highlights
Clouds' Role in Sunlight Stopping
Research shows type and frequency of tropical clouds important for simulations of surface energy impact
Clouds are energy traffic cops, controlling how much sunlight reaches Earth. PNNL researchers found that the sunlight stopping power of each type of typical tropical cloud and how frequently they occur must be accurately simulated in climate models. Otherwise, understanding of the true impact of clouds on the Earth's energy balance will be uncertain. While they found that tall storm clouds have the largest impact on the amount of incoming solar energy that reaches the surface, these are infrequent tropical visitors.
Congratulations to Alyssa Hensley, Melissa LeTourneau, Michael Nielsen, Christopher South and Anne-Marie Suriano, who each earned a 2015 DOE Office of Science Graduate Student Research award to supplement part of their Ph.D. thesis research at Pacific Northwest National Laboratory. The awards help students prepare for careers in science, technology, engineering or mathematics by providing stipends to cover their living expenses at PNNL and travel.
Dr. B. Layla Mehdi, a Pacific Northwest National Laboratory materials postdoctoral researcher, has received a 2015 M&M Post-Doctoral Researcher Award from the Microscopy Society of America. She earned the award for her paper entitled, "Quantification of Electrochemical Nanoscale Processes in Lithium Batteries by Operando ec-(S)TEM." The award includes complimentary registration to the Microscopy & Microanalysis 2015 Annual Meeting and $1,000 to cover travel expenses. Mehdi will accept her award at the opening plenary session of the 2015 meeting, being held Aug. 2-6 in Portland, Ore.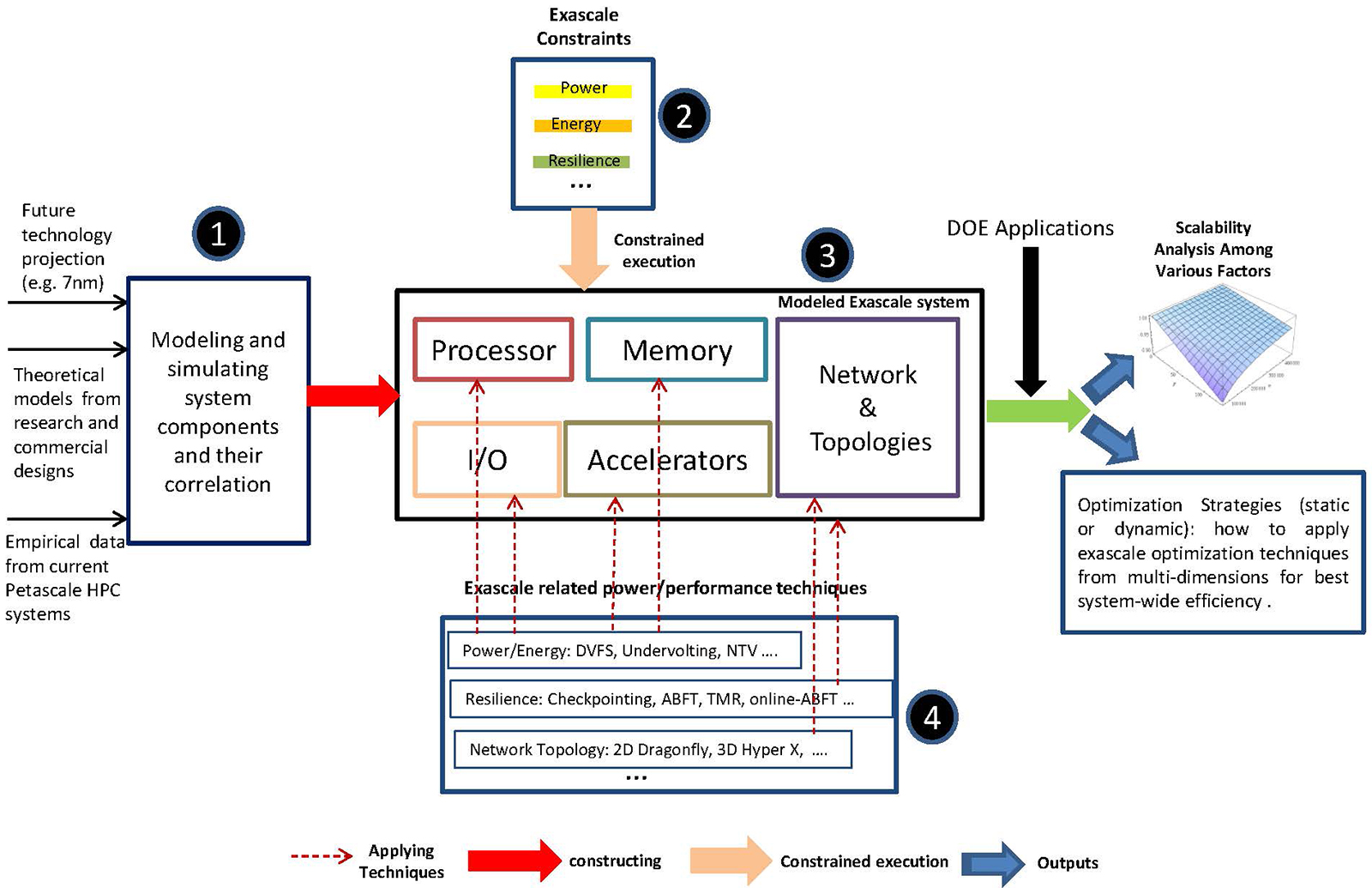 Full Story
|
April 2015
Energy Star
Novel models of HPC systems depict the interplay between energy efficiency and resilience
To improve overall energy efficiency and performance on future exascale computing systems, scientists from PNNL; University of California, Riverside; and Marquette University examined some advanced high-performance computing systems and determined undervolting that also leverages existing mainstream resilience techniques at scale to reduce power consumption improved system failure rates. The undervolting method does not require modifying existing hardware or using pre-production machines and has shown positive results toward achieving a cost-efficient, energy-savings implementation for the HPC field. The paper documenting this first-of-its-kind work, "Investigating the Interplay between Energy Efficiency and Resilience in High Performance Computing," will be presented during the IPDPS 2015 conference's technical program.