Staff information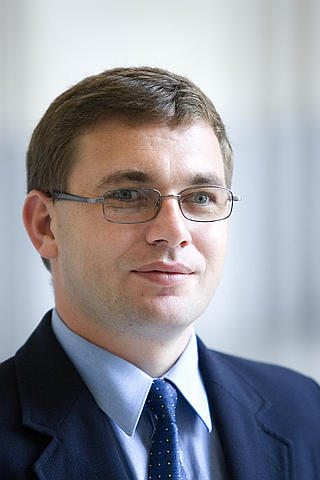 Nazar Kholod
Integrat Analys & Dec Sci Team
Scientist
Send Email
Biography
Nazar Kholod is a scientist at the Joint Global Change Research Institute, a collaboration between the University of Maryland and the Pacific Northwest National Laboratory.
His current research focuses on energy policy, energy efficiency, energy security, emissions of short-lived climate forcers, integrated assessment of climate change.
Previously Dr. Kholod worked at the Peterson Institute for International Economics in Washington, DC. He also was an Associate Professor at Lviv National University, Ukraine.
Education and Credentials
Master's degree in Public Policy, University of Maryland, College Park, USA
Doctor of Science degree in Economics, Ivan Franko National University, Lviv, Ukraine.
PNNL Publications
2016
Kholod N

, and M Evans. 2016.

"Reducing Black Carbon Emissions from Diesel Vehicles in Russia: An Assessment and Policy Recommendations."

Environmental Science & Policy

56

:1-8.

doi:10.1016/j.envsci.2015.10.017

Kholod N

, M Evans, and T Kuklinski. 2016.

"Russia's black carbon emissions: focus on diesel sources."

Atmospheric Chemistry and Physics

16

(17):11267-11281.

doi:10.5194/acp-16-11267-2016

Kholod N

, M Evans, E Gusev, S Yu, V Malyshev, S Tretyakova, and A Barinov. 2016.

"A Methodology for Calculating Transport Emissions in Cities with Limited Traffic Data: Case Study of Diesel Particulates and Black Carbon Emissions in Murmansk."

Science of the Total Environment

547

:305-313.

doi:10.1016/j.scitotenv.2015.12.151
2015
Kholod N

, M Evans, and V Malyshev. 2015.

"Minimizing the Black Carbon Emission of Mine Dump Trucks."

Mining Industry

3

(121):72-76.
Evans M,

N Kholod

, V Malyshev, S Tretyakova, E Gusev, S Yu, and A Barinov. 2015.

"Black carbon emissions from Russian diesel sources: Case study of Murmansk."

Atmospheric Chemistry and Physics

15

(14):8349-8359.

doi:10.5194/acp-15-8349-2015