Doug Ray, Ph.D.
Welcome to the Fundamental & Computational Sciences website.
I hope you take the opportunity to explore it and learn about the outstanding people, capabilities and scientific research at the Pacific Northwest National Laboratory.
—Doug Ray, Associate Lab Director
"We strive to make progress on today's important scientific challenges."
Research Highlights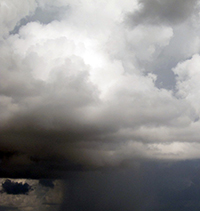 Full Story
|
November 2014
Using high-resolution regional modeling and field data, researchers at PNNL and collaborators found that the frequency of a large atmospheric wave's shallow-to-deep convective cloud transitions is sensitive to moisture buildup in the mid-troposphere and a large-scale lifting in the atmosphere. Simultaneous forces—the lifting and a decline in large-scale drying—result in moisture buildup leading to the initiation of the Madden-Julian Oscillation (MJO).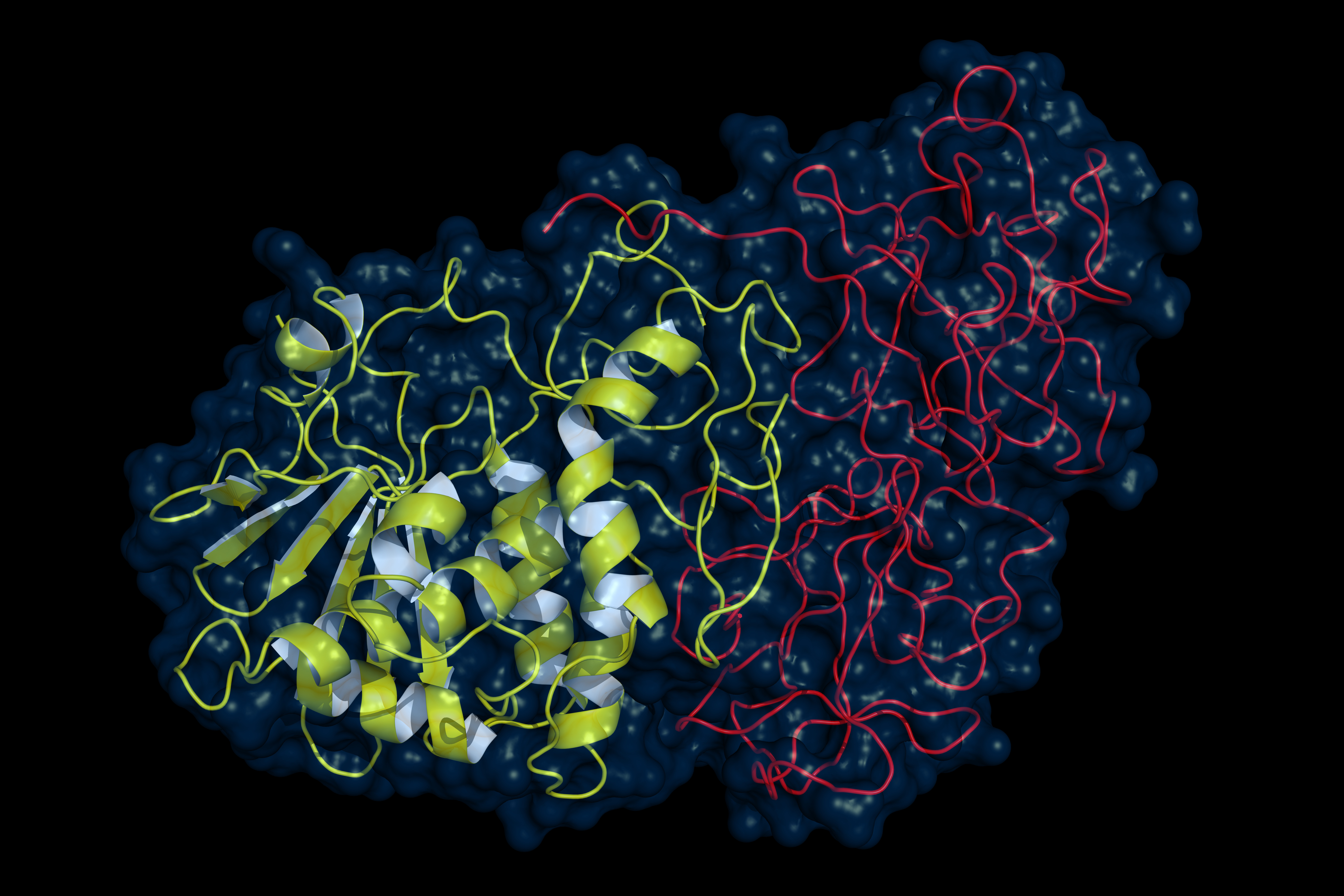 Full Story
|
October 2014
The largest panel of biotoxins to be simultaneously detected to date has been achieved using an assay platform developed by scientists at Pacific Northwest National Laboratory. The enzyme-linked immunosorbent assay (ELISA) microarray simultaneously detected 10 plant and microbial toxins in buffer and clinical and environmental samples. These included ricin, botulinum neurotoxins (BoNT), shiga (STX), and staphylococcal enterotoxin B (SEB). Previously, the largest number of toxins to be simultaneously detected has been six.
"Most assays to detect toxins target one or two toxins at a time, at best. In the event of a bioterrorist attack, it may not be obvious which agent was released, although this knowledge is critical for delivering appropriate medical treatment," said biologist Susan Varnum, who led the study, which appears in Analyst.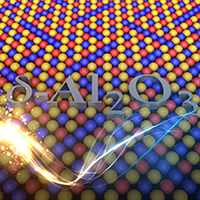 Full Story
|
November 2014
Weaving a Catalyst
Popular aluminum oxide created by interlacing different crystal forms
The exhaust system in your car and the plastic cup holding your drink, along with countless other products, rely upon reactions driven by catalysts supported on aluminum oxides. Characterizing these aluminum oxides or alumina has been challenging. For the first time, scientists at Pacific Northwest National Laboratory and FEI Company obtained an atomically resolved view of delta alumina. The team showed that the oxide is two crystal forms or variants woven together.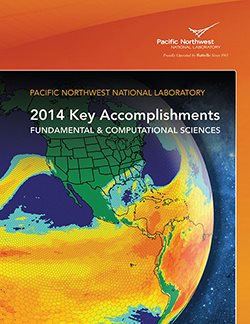 Full Story
|
October 2014
The 2014 Key Scientific Accomplishments report in fundamental and computational sciences is now available as a downloadable PDF. This 32-page full-color brochure highlights some of the year's most noteworthy science achievements by Pacific Northwest National Laboratory scientists.