Doug Ray, Ph.D.
Welcome to the Fundamental & Computational Sciences website.
I hope you take the opportunity to explore it and learn about the outstanding people, capabilities and scientific research at the Pacific Northwest National Laboratory.
—Doug Ray, Associate Lab Director
"We strive to make progress on today's important scientific challenges."
Research Highlights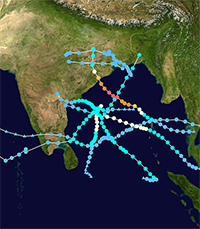 Full Story
|
August 2014
Small Errors Add Up to Big Difference
Scientists uncover a reason for the unpredictability of Indian Ocean cyclones
For the first time, an international team of scientists led by researchers at PNNL simulated Indian Ocean tropical cyclones to investigate how model errors grow. Using high-resolution models, they found that in the tropical cyclone environments, model errors begin to grow in calculations over small regions and continue to build from local to regional scales. And, errors at small scales grow faster than those at larger scales, even in sophisticated models that explicitly simulate clouds and rain.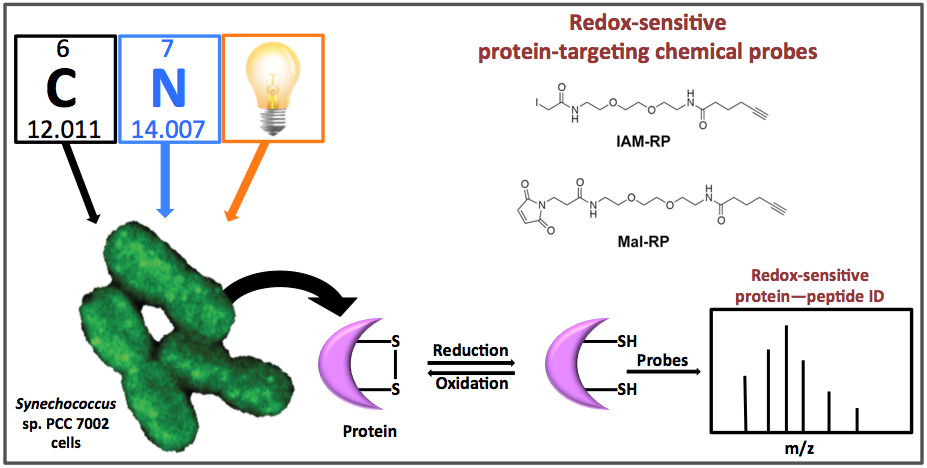 Full Story
|
September 2014
Using a chemical biology approach, scientists at PNNL identified more than 300 proteins in Synechococcus, a bacterium adept at converting carbon dioxide into other molecules of interest to energy researchers. These proteins are involved in generating macromolecule synthesis and carbon flux through central metabolic pathways and may also be involved in cell signaling and response mechanisms. The team's results suggest potential metabolic engineering targets for redirecting carbon toward biofuel precursors.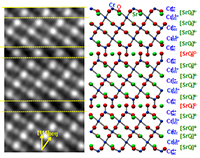 Full Story
|
September 2014
Researchers have been trying to increase the efficiency of solid oxide fuel cells by lowering the temperatures at which they run. More efficient fuel cells might gain wider use in vehicles or as local electricity generating stations. A serendipitous finding has resulted in a semiconducting material that could enable fuel cells to operate at temperatures two-thirds lower than current technology.
In an attempt to create a metal oxide with the properties of metal, researchers at Pacific Northwest National Laboratory created a new form of the metal oxide. This particular strontium-chromium oxide performs as a semiconductor. It also allows oxygen to diffuse easily, a requirement for a solid oxide fuel cell. Best yet, it allows diffusion at a temperature that can lead to much more efficient fuel cells.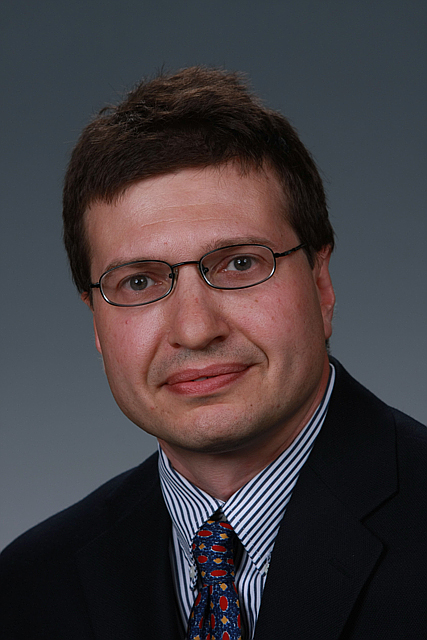 Full Story
|
August 2014
This month, Dr. Alexandre Tartakovsky joins the Advanced Computing, Mathematics, and Data Division as the full-time Associate Division Director for Computational Mathematics. In his new role, Alex will oversee the talented personnel who compose ACMD Division's Computational Mathematics group, which includes computational engineering, uncertainty quantification, multiscale mathematics, and computational social sciences teams. Alex's goal is to continue building PNNL's Computational Mathematics group to world-class strength. He also will continue his scientific leadership role in applied mathematics through a variety of important projects.