With multidisciplinary expertise spanning technical pillars of high-performance computing, data science, and computational mathematics, we work toward building computational capabilities that position PNNL as a computing powerhouse. We also focus on enhancing the Science of Computing to achieve high-performance, power-efficient, and reliable computing at extreme scales for a spectrum of scientific endeavors that address significant problems of national interest, especially among PNNL's core pursuits—energy, the environment, national security, and fundamental science.
---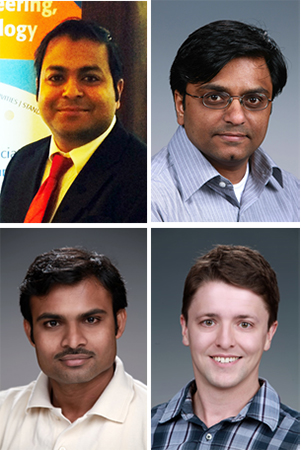 In the current issue of SIAM News, authors Samrat Chatterjee, Mahantesh Halappanavar, Ramakrishna Tipireddy, and Matthew Oster showcase their progressive and ongoing work involving game-theoretic and uncertainty quantification methods in the Research Spotlight article, "Game Theory and Uncertainty Quantification for Cyber Defense Applications."
---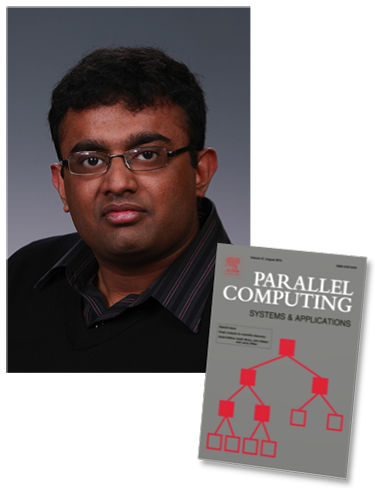 Abhinav Vishnu, a research scientist with PNNL's High Performance Computing group, recently was tapped as a co-editor of a forthcoming special issue of Parallel Computing, sometimes referred to as "ParCo," that will focus on "Parallel Programming Models and Systems Software." The issue will explore applications and techniques related to programming, operating, and managing parallel computing systems, including how parallel processes communicate and execute on high-end computing architectures. Abhinav will share editing duties with Pavan Balaji, of Argonne National Laboratory, and Yong Chen, from Texas Tech University.
---

Members of ACMD Division's Computational Engineering group were honored with a 2015 U.S. Council for Automotive Research, or USCAR, Team Award for their work providing predictive modeling tools to improve the cost and performance of new automotive materials. Kyoo Sil Choi, Xiaohua Hu, Guang Cheng, and Xin Sun received the award for their contributions to the United States Automotive Materials Partnership Integrated Computational Materials Engineering 3GAHSS team. The team was presented their award during the USCAR Recognition Luncheon held in Detroit.
---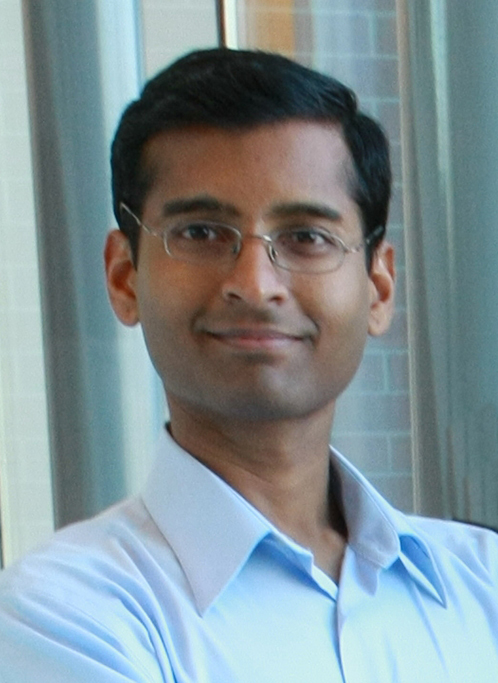 Congratulations to Sriram Krishnamoorthy, a research scientist and the System Software and Applications Team Leader in PNNL's HPC group, who was named an Association for Computing Machinery Senior Member. This designation recognizes ACM members for their long-term exceptional performance that "sets them apart from their peers." In another noteworthy turn, he also will present the keynote address at the upcoming 2016 X10 Workshop. According to ACMD Division Director Nathan Baker, "Sriram continues to exemplify the high-caliber research and talented personnel who make up ACMD Division's High Performance Computing group."
---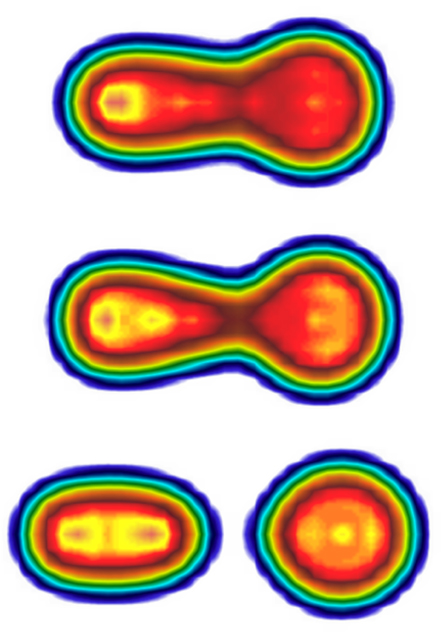 In the first study of its kind, scientists collaborating from the University of Washington, Warsaw University of Technology, Los Alamos National Laboratory and PNNL developed a novel model seeking a more intricate look at what happens during the final stages of the nuclear fission process. Using the model, they determined that fission fragments remain connected far longer than expected before the daughter nuclei split apart, delivering a long-awaited description of real-time fission dynamics within a microscopic framework and opening a pathway to a theoretical method with abundant predictive power. Notably, in addition to its publication, the paper was highlighted as an Editors' Suggestion by Physical Review Letters.
---