PNNL's Computing Research portfolio—spanning from basic to applied—includes data and computational engineering, high-performance computing, applied mathematics, semantic and human language technologies, machine learning, data and computing architectures, systems integration, and software and application development.
At PNNL, scientists, engineers, programmers, and researchers work together to apply advanced theories, methods, algorithms, models, evaluation tools and testbeds, and computational-based solutions address complex scientific challenges affecting energy, biological sciences, the environment, and national security.
---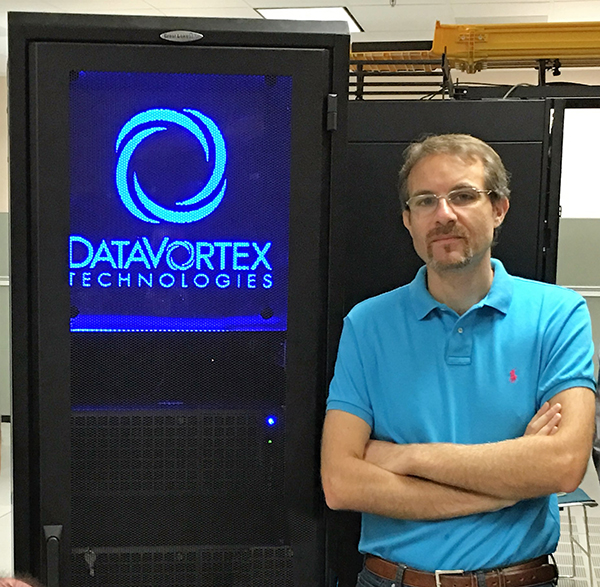 Roberto Gioiosa, a research scientist with PNNL's High Performance Computing group, has been a publishing machine with several papers slated for presentation at major computing conferences, including IPDPS 2017, AsHES 2017, and CCGRID 2017, as well as a chapter in the recently released book, Rugged Embedded Systems: Computing in Harsh Environments.
---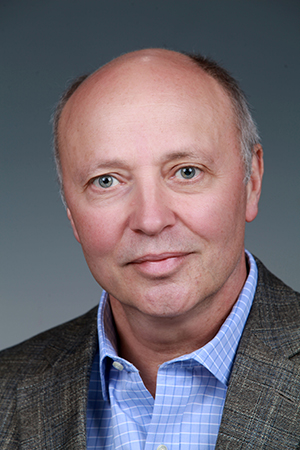 Adolfy Hoisie, PNNL's Chief Scientist for Computing and Laboratory Fellow, recently was named one of a dozen "People to Watch" in 2017 by HPCwire. He joins an international mix of top high-performance computing talent, representing industry, such as AMD, Baidu, and Google, as well as computer scientists and researchers from other Department of Energy national laboratories.
---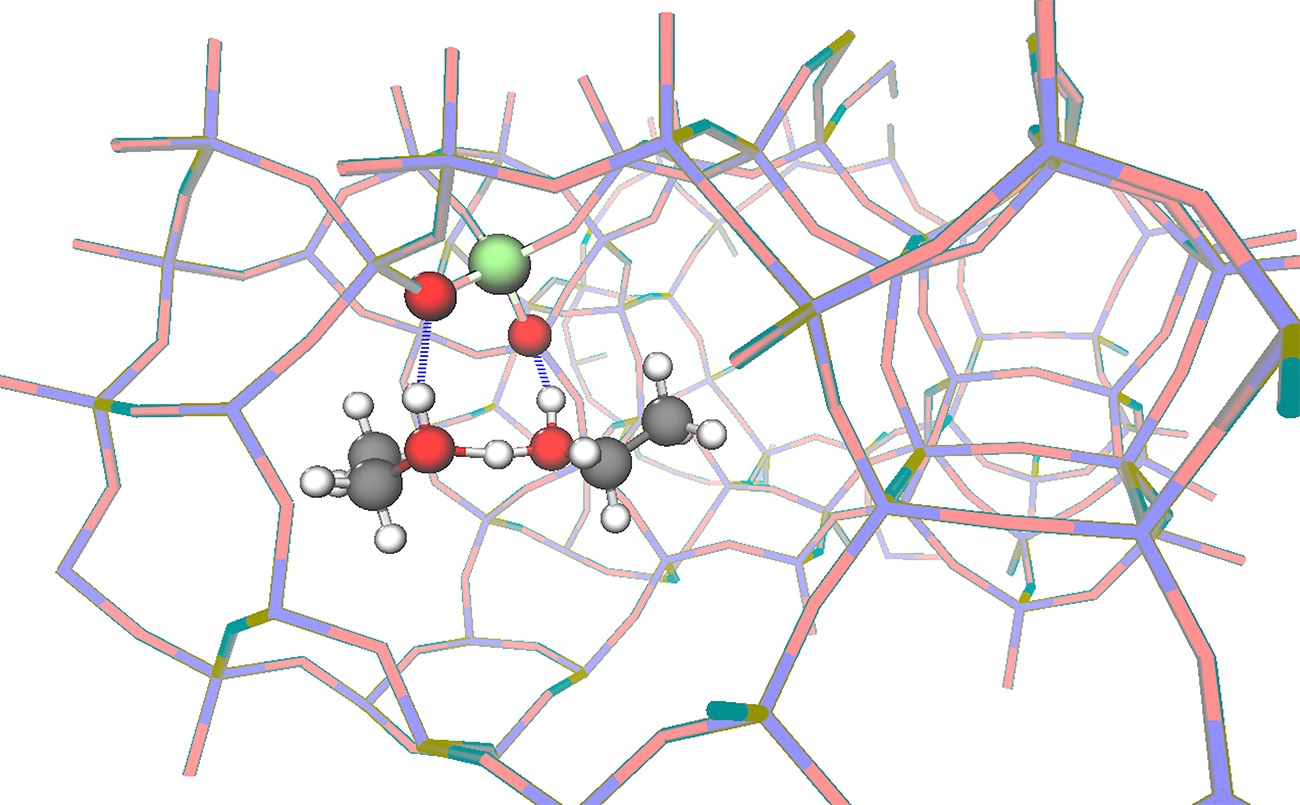 Argonne Leadership Computing Facility recently named 10 computational research projects for its Aurora Early Science Program. Among them, the PNNL-led NWChemEx Exascale Computing Project that aims to develop a new version of the popular computational chemistry code, NWChem. The time on Aurora will enable the NWChemEx team to develop, test, design, and implement NWChemEx on a computing system geared directly for exascale computing.
---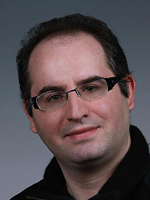 Congratulations to Antonino Tumeo, a scientist in the ACMD Division's High Performance Computing group, who kicked off 2017 by being named a Senior Member for the Association for Computing Machinery. ACM uses this designation to recognize senior members for their exceptional performance that "sets them apart from their peers."
---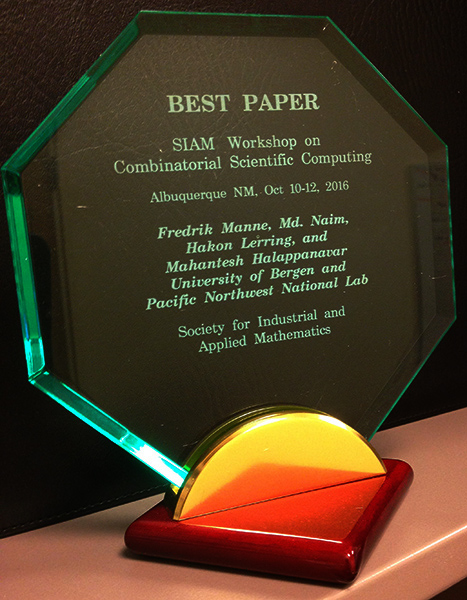 Congratulations to Mahantesh Halappanavar, with ACMD Division's Data Sciences group, who co-authored "On Stable Marriages and Greedy Matchings," the Best Paper award winner at the inaugural peer-reviewed SIAM Workshop on Combinatorial Scientific Computing. This first-ever CSC best paper, which Halappanavar co-authored with Fredrik Manne, Md. Naim, and Haakon Lerring, all from the University of Bergen (Norway), recently was published by SIAM as part of its conference proceedings series.
---