With multidisciplinary expertise spanning technical pillars of high-performance computing, data science, and computational mathematics, we work toward building computational capabilities that position PNNL as a computing powerhouse. We also focus on enhancing the Science of Computing to achieve high-performance, power-efficient, and reliable computing at extreme scales for a spectrum of scientific endeavors that address significant problems of national interest, especially among PNNL's core pursuits—energy, the environment, national security, and fundamental science.
---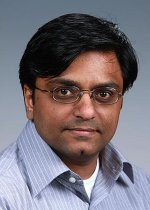 Congratulations to Mahantesh Halappanavar, who was named new Team Lead of the Analysis and Algorithms group within FCSD's Advanced Computing, Mathematics, and Data Division's Data Sciences pillar. Mahantesh has long been a contributor to the many efforts at PNNL that use algorithmic techniques to solve scientific computing problems. His interest in graph algorithms applied to high-performance computing has resulted in novel research affecting areas spanning graph matching and coloring to combinatorial algorithms to stochastic coordinate descent and community detection.
---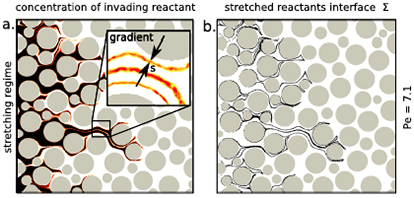 Analyzing what happens where interfaces mingle is essential toward understanding and controlling fundamental mechanisms in both natural and industrial systems, especially for improving the quality and usability of models that measure reactive transport in CO2 storage, subsurface flow and transport, or mixing-driven biochemical processes in filters and/or living tissues. By considering the reaction front of heterogeneous fluid flows in porous media, whose reaction rates are sharply influenced by compression and diffusion, researchers developed a new model for predicting reaction front kinetics in these flows that provides a more complete assessment regarding the effects of many processes—stretching, coalescence, and fluid particle dispersion—on reactive transport dynamics.
---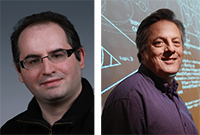 Once again, Dr. John Feo and Dr. Antonino Tumeo, of PNNL's Advanced Computing, Mathematics, and Data Division, were chosen to serve as guest editors. This time, they will team up for a special edition of Parallel Computing devoted to "Theory and Practice of Irregular Applications (TaPIA)." Parallel Computing is an international journal that centers on the practical use of parallel computer systems, including high-performance architecture, system software, programming systems and tools, and applications. Currently, a Call for Papers has been issued and submissions will be accepted through Monday, March 30, 2015. The TaPIA issue, focused on uncovering solutions for supporting efficient design, development, and execution of irregular applications, is expected to be published in November 2015.
---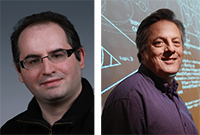 John Feo and Antonino Tumeo, from PNNL's Advanced Computing, Mathematics, and Data Division, are serving as guest editors for a special issue of Computer, the IEEE Computer Society's flagship magazine, devoted to "Irregular Applications." The issue will center on exploring solutions for supporting the efficient design, development, and execution of irregular applications and is slated for publication in August 2015. A Call for Papers has been issued that is accessible via the Computing Now website. The submission deadline for papers is Sunday, February 01, 2015.
---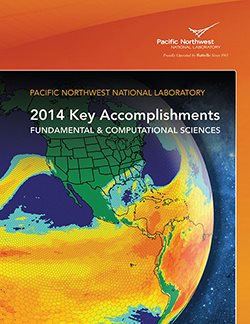 The 2014 Key Scientific Accomplishments report in fundamental and computational sciences is now available as a downloadable PDF. This 32-page full-color brochure highlights some of the year's most noteworthy science achievements by Pacific Northwest National Laboratory scientists.
---