With multidisciplinary expertise spanning technical pillars of high-performance computing, data science, computational mathematics, and computational engineering, we work toward building computational capabilities that position PNNL as a computing powerhouse. We also focus on enhancing the Science of Computing to achieve high-performance, power-efficient, and reliable computing at extreme scales for a spectrum of scientific endeavors that address significant problems of national interest, especially among PNNL's core pursuits—energy, the environment, national security, and fundamental science.
---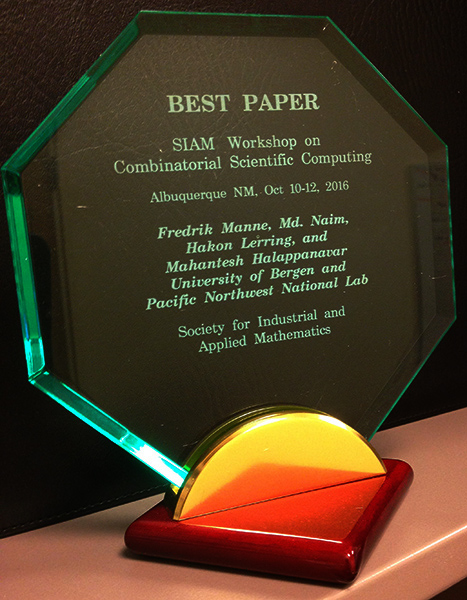 Congratulations to Mahantesh Halappanavar, with ACMD Division's Data Sciences group, who co-authored "On Stable Marriages and Greedy Matchings," the Best Paper award winner at the inaugural peer-reviewed SIAM Workshop on Combinatorial Scientific Computing. This first-ever CSC best paper, which Halappanavar co-authored with Fredrik Manne, Md. Naim, and Haakon Lerring, all from the University of Bergen (Norway), recently was published by SIAM as part of its conference proceedings series.
---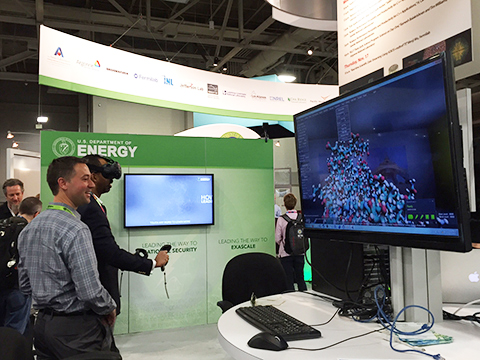 Recently, Nick Cramer, a Visual Analytics researcher at PNNL, debuted "Molecular Motion in Virtual Reality," an immersive showcase that allowed visitors to the Department of Energy's booth at SC16 to use virtual reality hardware to explore molecule dynamics for catalytic enzymes. According to Cramer, the journey of this virtual reality demonstration was made possible by key cross-organizational connections within PNNL and the diverse projects shared among the laboratory's many collaborators and sponsors.
---
Catalysts known as zeolites are vital to fuel production and other processes. Coke deposits in zeolites are a costly problem in petroleum refinement and in petrochemical production. To explore ways to fix the issue, Karthikeyan Ramasamy and other researchers from PNNL, with help from Lawrence Berkeley National Laboratory, zoomed in at the highest resolution yet on these problematic carbon-based deposits.
---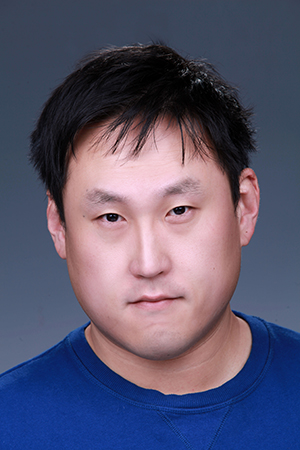 This year alone, Shuaiwen Leon Song, a research scientist with PNNL's High Performance Computing group, has co-authored several papers that have been accepted at major, highly competitive HPC-related international conferences. He recently added to that tally with two more papers that will be featured at upcoming conferences that focus on diverse and leading-edge research related to high-performance computer architectures.
---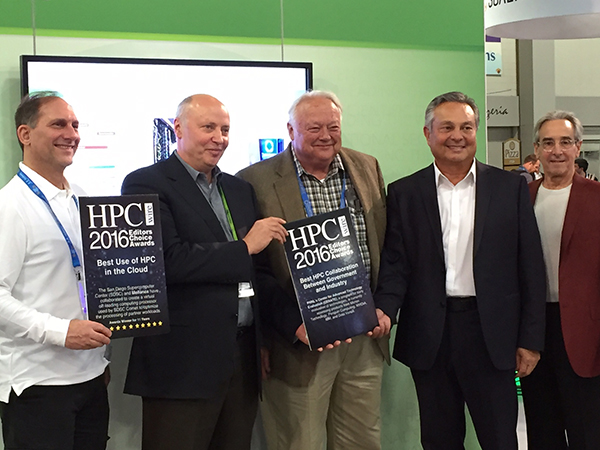 During SC16, Adolfy Hoisie, PNNL's Chief Scientist for Computing and Laboratory Fellow, was presented an HPCwire Editors' Choice award for the Center for Advanced Technology Evaluation, known as CENATE. The award, which honors the Best HPC Collaboration Between Government & Industry, acknowledges CENATE's integrated evaluation of early technologies from industry collaborators: Micron Technology, Mellanox Technologies, Penguin Computing, NVIDIA, IBM, and Data Vortex Technologies.
---