PNNL's Computing Research portfolio—spanning from basic to applied—includes data and computational engineering, high-performance computing, applied mathematics, semantic and human language technologies, machine learning, data and computing architectures, systems integration, and software and application development.
At PNNL, scientists, engineers, programmers, and researchers work together to apply advanced theories, methods, algorithms, models, evaluation tools and testbeds, and computational-based solutions address complex scientific challenges affecting energy, biological sciences, the environment, and national security.
---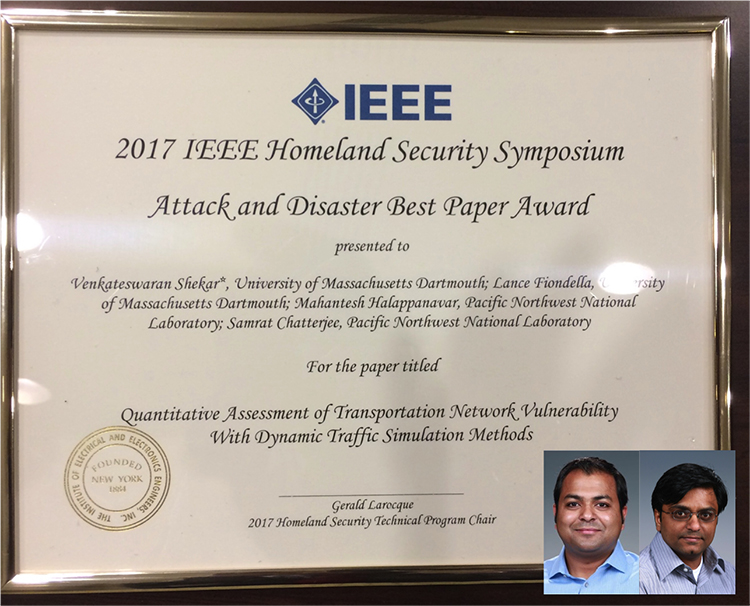 As part of the Asymmetric Resilient Cybersecurity initiative, PNNL scientists Sam Chatterjee and Mahantesh Halappanavar with co-authors Venkateswaran Shekar and Lance Fiondella, both from UMass Dartmouth, devised a new paradigm to assess transportation network vulnerabilities via a dynamic simulation that can account for overall variability. Their work aims to better inform how to manage potential threats and risks to these critical infrastructures and was recognized with the Attack and Disaster Track Best Paper Award at this year's IEEE Symposium on Technologies for Homeland Security.
---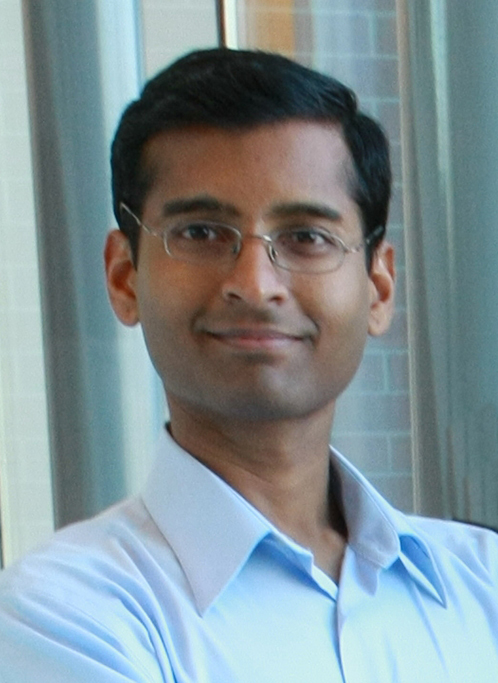 For the last five years, Sriram Krishnamoorthy, from PNNL's HPC group, has been a reliable presenter at the Annual ACM Special Interest Group on Programming Languages Conference on Programming Language Design and Implementation, the premier conference for programming language research. He will continue his streak with "Cache Locality Optimization for Recursive Programs," which was one of only 47 papers accepted (from 322 submissions) to this leading computing conference.
---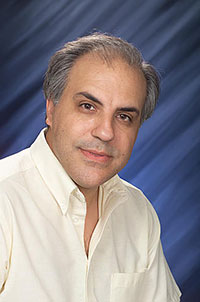 Dr. Sotiris Xantheas was selected as a visiting professor at Tokyo Tech's World Research Hub Initiative. At the hub, he will work with experimental groups in Japan and theory groups in Canada to elucidate the biological function of serotonin and nicotine.
---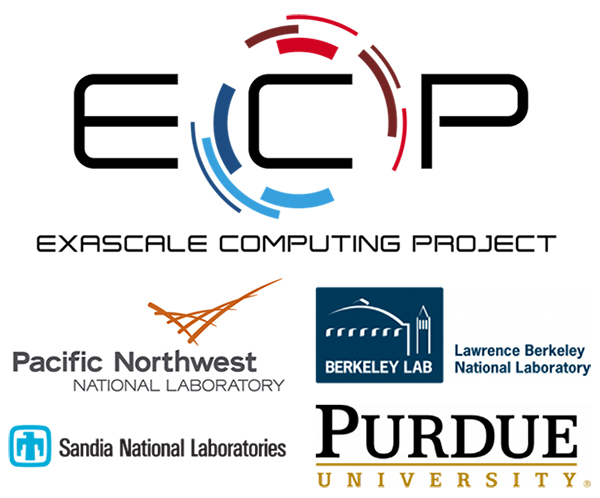 ExaGraph: Combinatorial Methods for Enabling Exascale Applications was selected as the fifth Exascale Computing Project Co-Design Center. The PNNL-led center will focus on graph analytics, primarily combinatorial (graph) kernels that can access computing system resources to enhance data analytic computing applications. Mahantesh Halappanavar, of ACMD Division's Data Sciences group, will lead the new ECP center.
---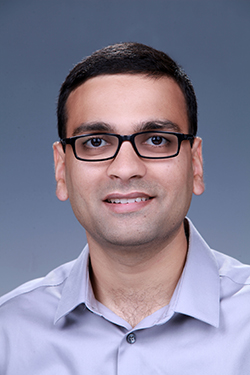 Varun Gupta, a scientist in ACMD Division's Computational Engineering group, recently had his paper, "On the Enrichment Zone Size for Optimal Convergence Rate of the Generalized/Extended Finite Element Method," selected as an Editors' Choice pick for February 2017. The paper orginally was featured last August in Computers & Mathematics with Applications.
---